Hilarious Animated Video Of A Twerking Turkey
A video has surfaced on the Internet of a "Twurkey," a twerking turkey, and it is equals parts hilarious and bizarre. This humorously strange clip has been spreading online like wildfire as people are perplexed yet amused while watching this animated turkey twerking to the music.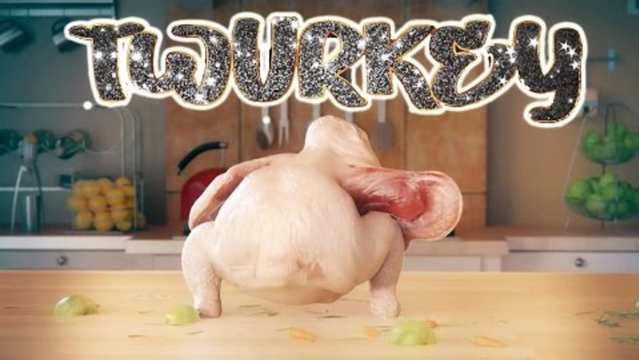 The 1 minute video is set to Missy Elliott's classic hip-hop jam "Work It." The animated twerking turkey hops up on the kitchen table and proceeds to rock out with weird thrusting moves that are supposed to resemble the popular dancing fad.

The video was shared on World Star Hip-Hop, and has received over 58k views on the site.
As you might imagine, the comments section on the video was blowing up after people checked out the "Twurkey."
Credit Worldstarhiphop.com