Funny And Honest Kids Breakup Letters To Make You Smile
Kids are just incredibly honest sometimes. Straight down the line and between the eyes. They have no issues telling you what they think about you and most of the time it cuts deeper than anything any adult can say. And since honesty is the main factor in any relationship, these kids breakup letters below show that kids really don't care about hurting feelings, or making you cry, they just want to get straight to the point.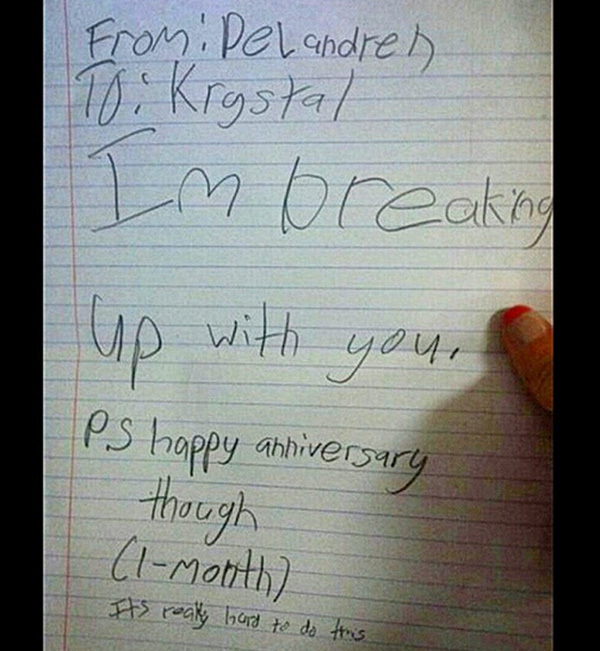 Should have gone with those "Happy Anniversary but I'm breaking up with you" Hallmark cards.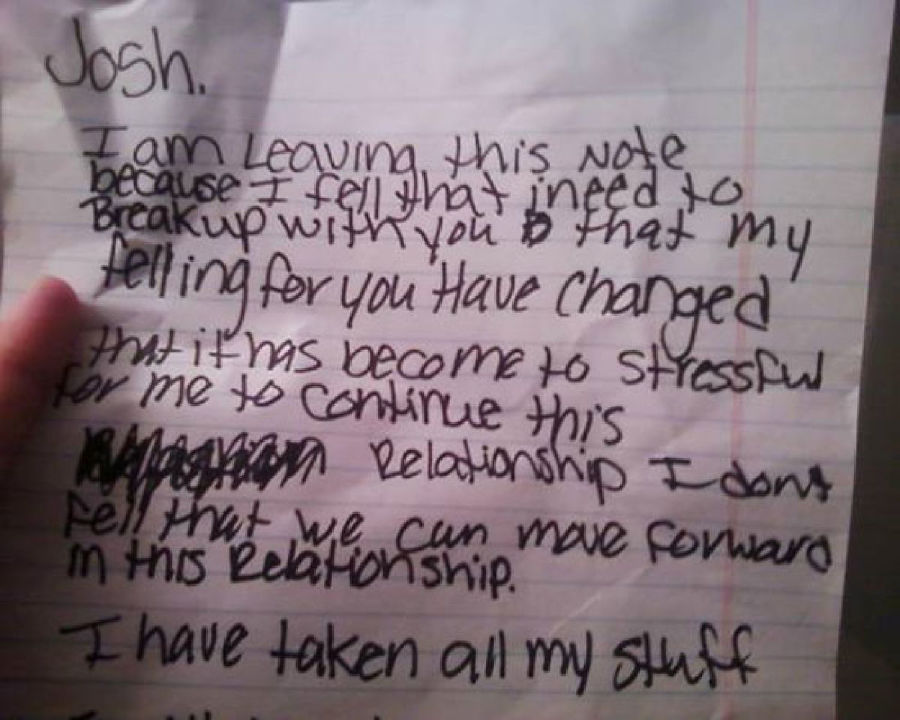 Just take away the source of stress from your life. This kid just keeps it nice and simple.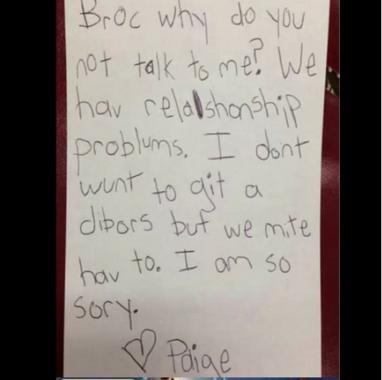 Wow.  Looks like Paige wants a divorce (Or even a dibors) Quick,  Call the lawyers!!!!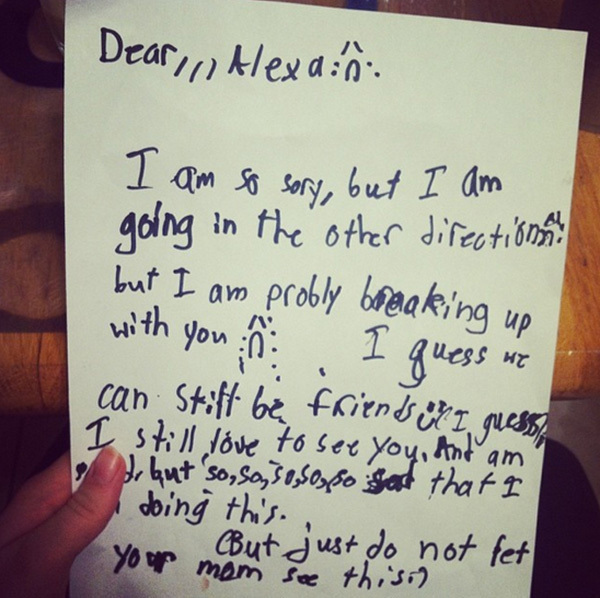 Please don't show this letter to your Mom.  I don't want her to think bad of me .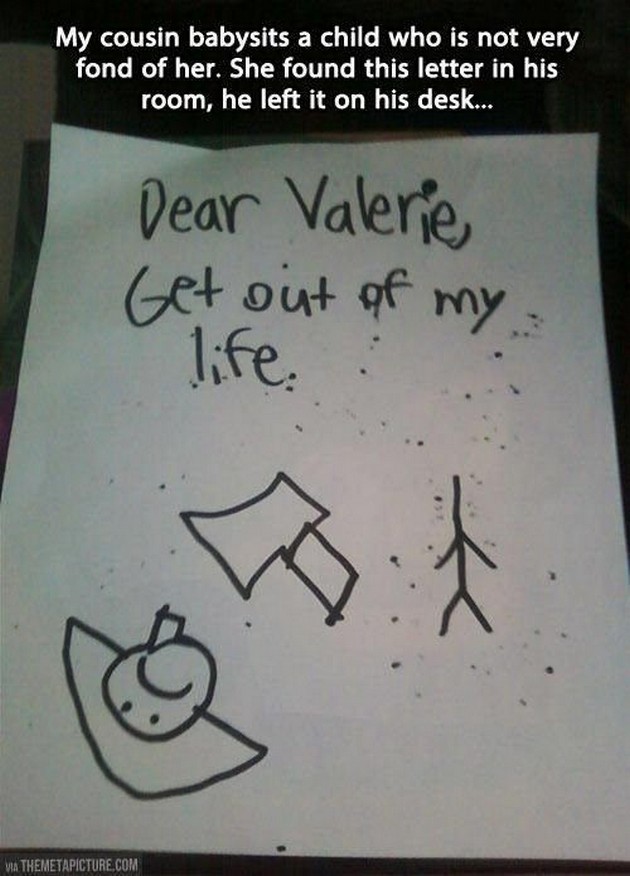 It's probably for the best to stay away from Valerie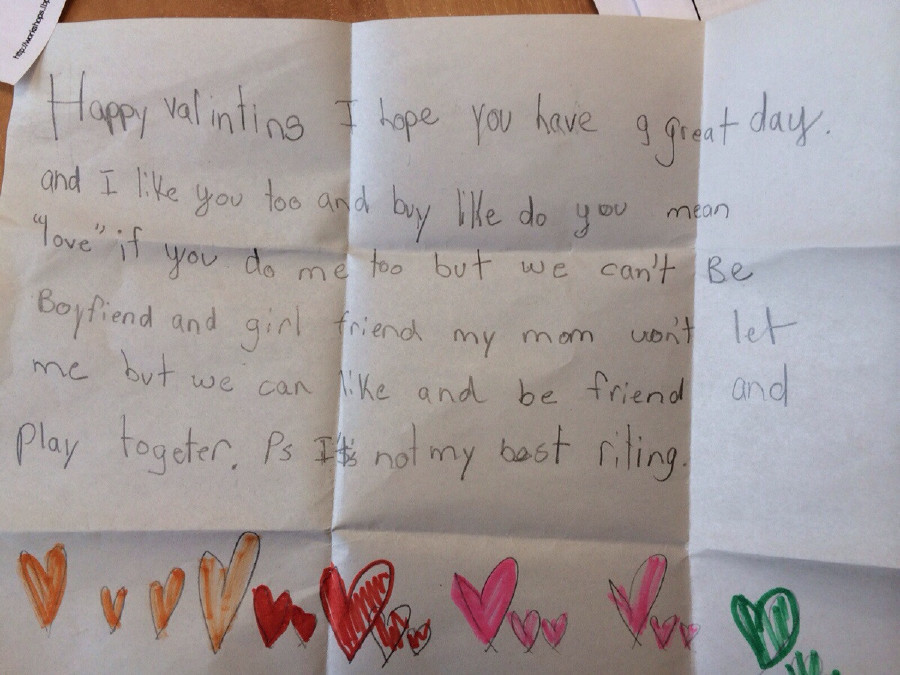 A perfect example of how Romeo and Juliet began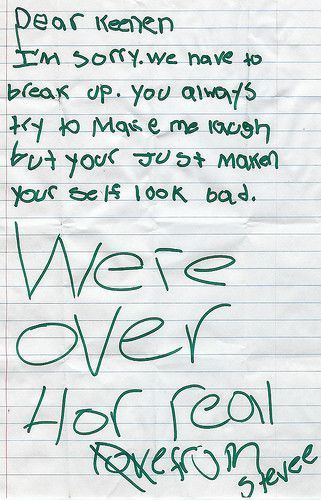 This is over – For REAL!!!!!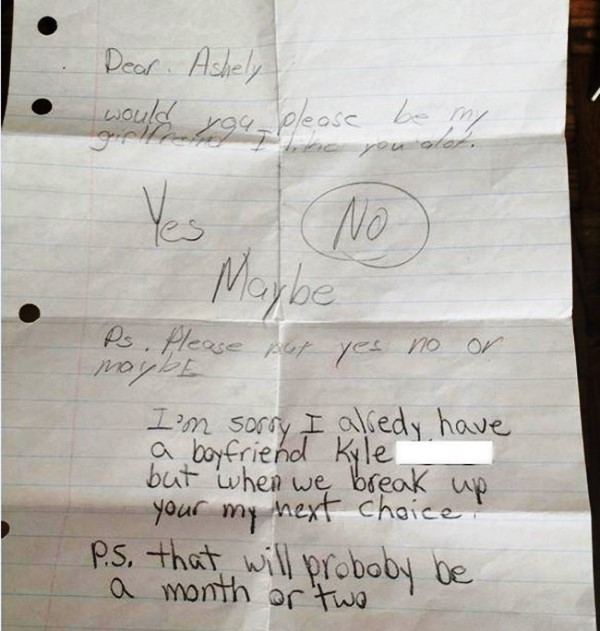 Looks like Ashley has some time planned in to breakup with Kyle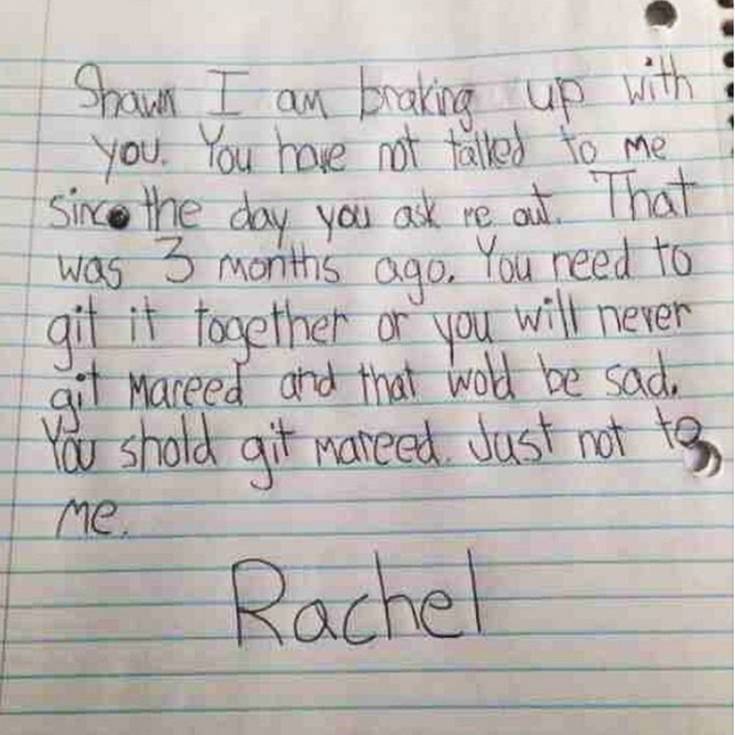 The ironic part is that married couples sometimes prefer not talking for months.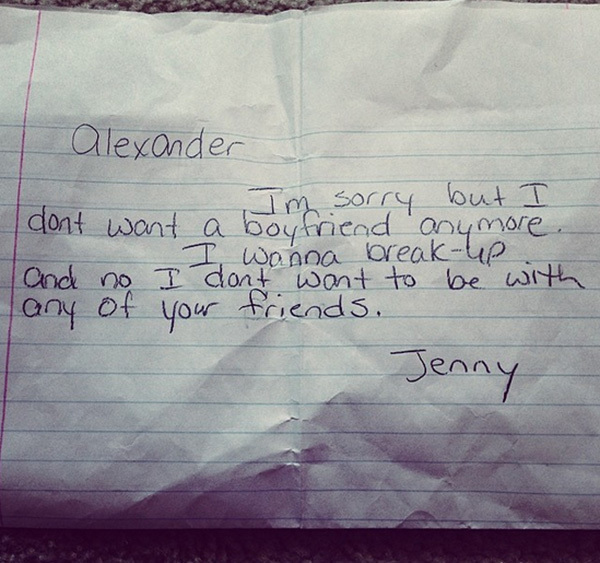 Don't worry, Alexander. Your bros are loyal regardless.
If you loved these Funny And Honest Kids Breakup Letters To Make You Smile then share our post using the buttons below 
Sourced form Mandatory.com