The Funniest Animal Warning Signs Ever
Animals can be fierce creatures,and warning signs can be useful to protect you, however some animal warning signs are utterly bizarre and hilarious.
Check out these 20 images of the funniest animal warning signs ever.  Enjoy!
1.Watch out for the Jumping Gay Walrus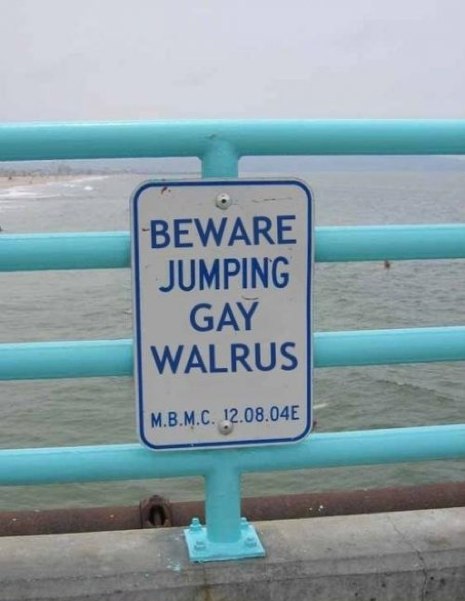 2. Beware of the Strange Dog – I wonder what it does?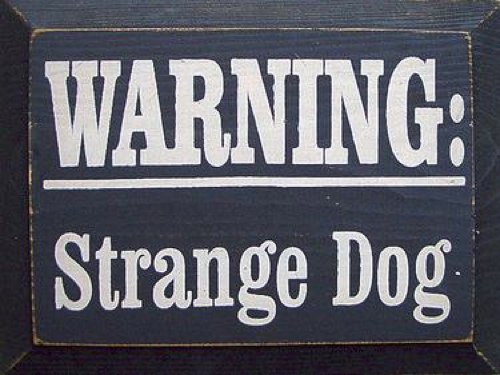 3. The is a sign for this?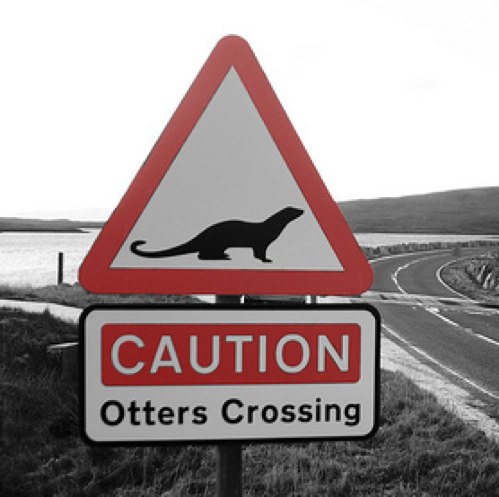 4. Top tips for scaring a mountain lion – 'Be large and Shout'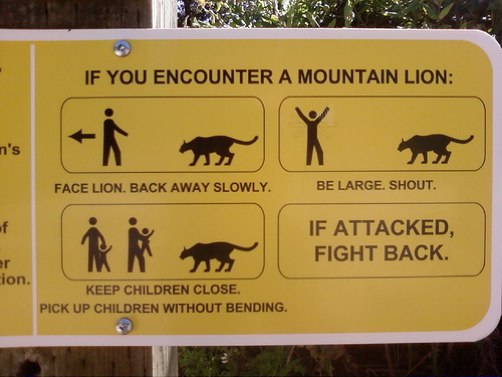 5. Kangaroos, Ostriches and Camels ahead. Beware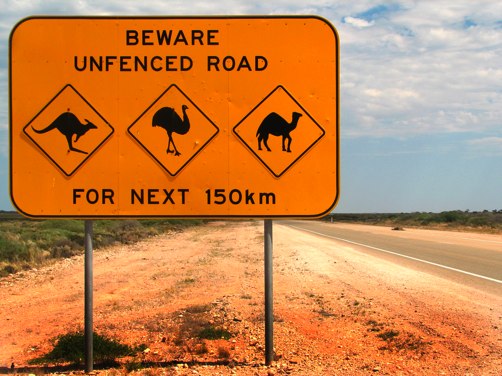 6. Don't speed onto the path of an alligators mouth whilst in a wheelchair.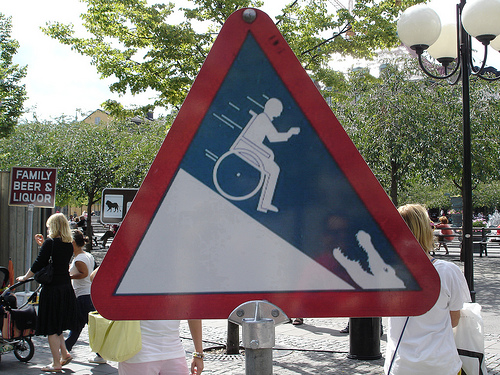 7. Signs in Dog language.  Is this the future ?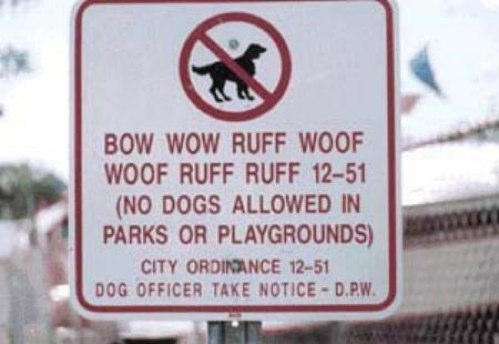 8. Don't make the poor animals sick from eating your skin and bones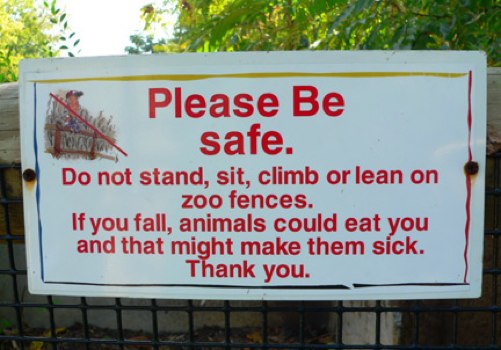 9. Be on the look out for wild children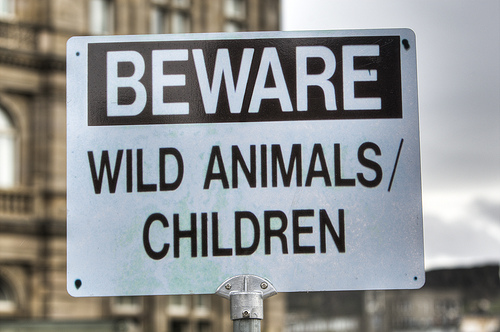 10. Just to be clear.  Penguins smell of fish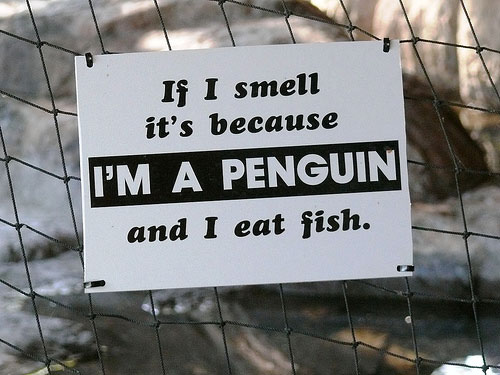 11. Don't look up when Herons are above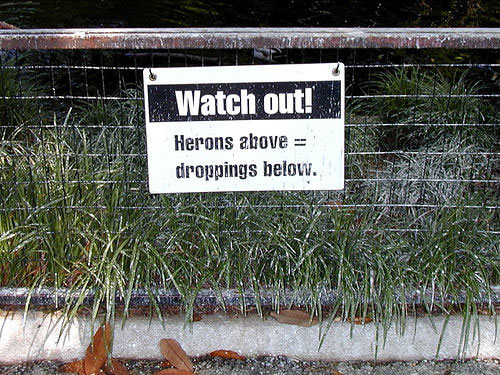 12. Goats – please queue here for food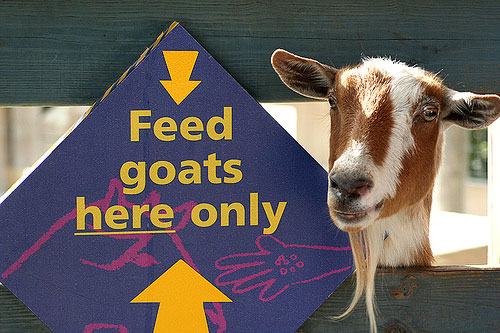 13. And you though dinosaurs were extinct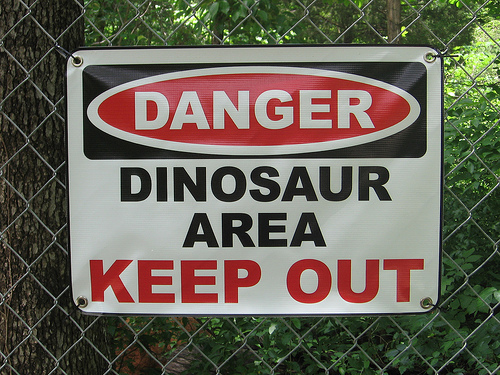 14. MMM!  Fish water.  Tasty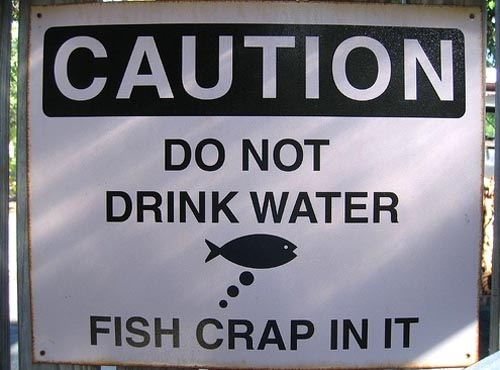 15. Look out for red squirrels – They are evil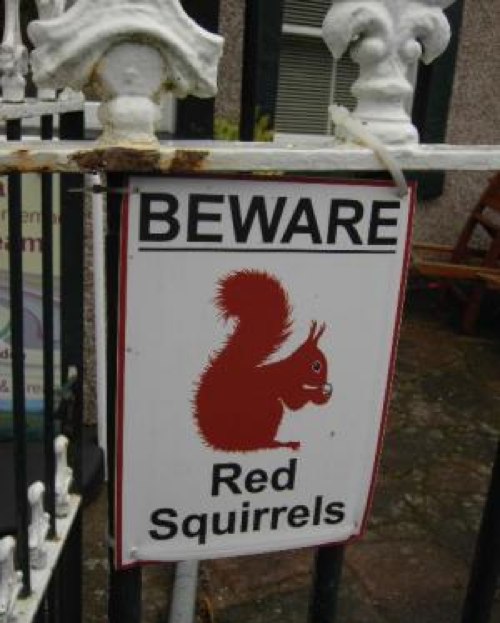 16. Watch your fingers – Animals love them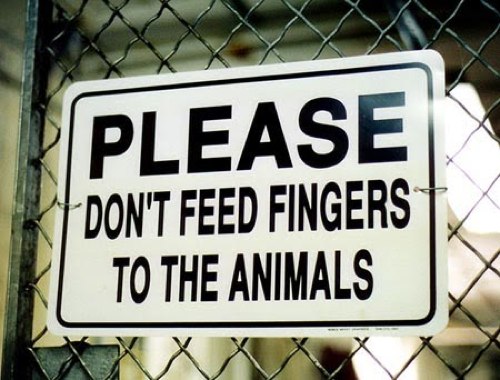 17. WTF????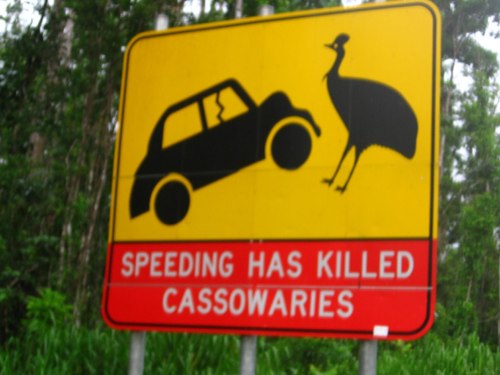 18. Don't swim with the crocs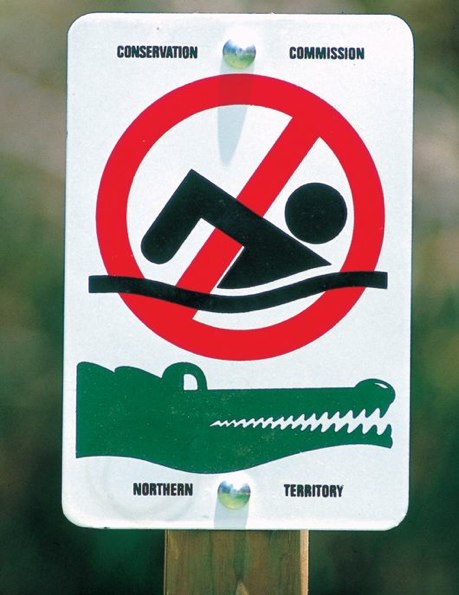 19. Shall we have a race to the fence ?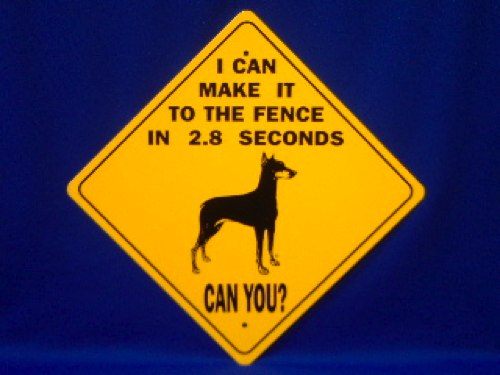 20. WATCH OUT!! – Poop ahead.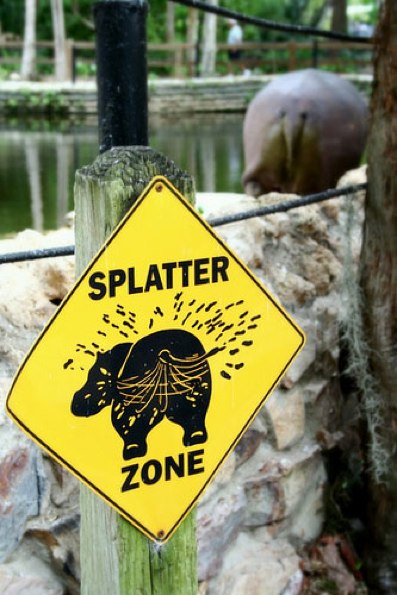 If you loved the funniest animal warning signs ever then don't forget to share our post with your friends