The Most Bizarre and Funniest Shower Curtains Ever Designed
For a long time, shower curtains have been bland and boring. The only colors you can get are  white and white with flowers on it. But now companies are starting to design bizarre, weird and downright funny shower curtains that cater for every crazy need. From giraffe's riding sharks to a mad axe man scene, these 30 bizarre and funny shower curtains will have you racing to the shops to have them in your bathroom.
The peek a boo shower curtain

2. The Mad Axeman shower curtain

3. Just an elephant taking a dump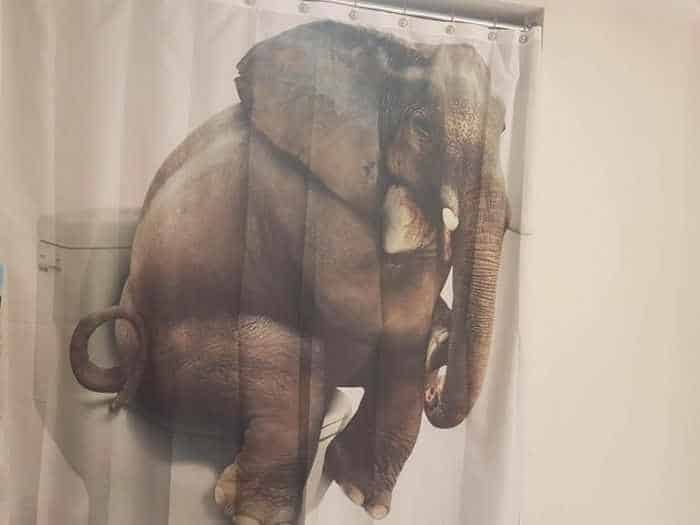 4. The pole dancing monkey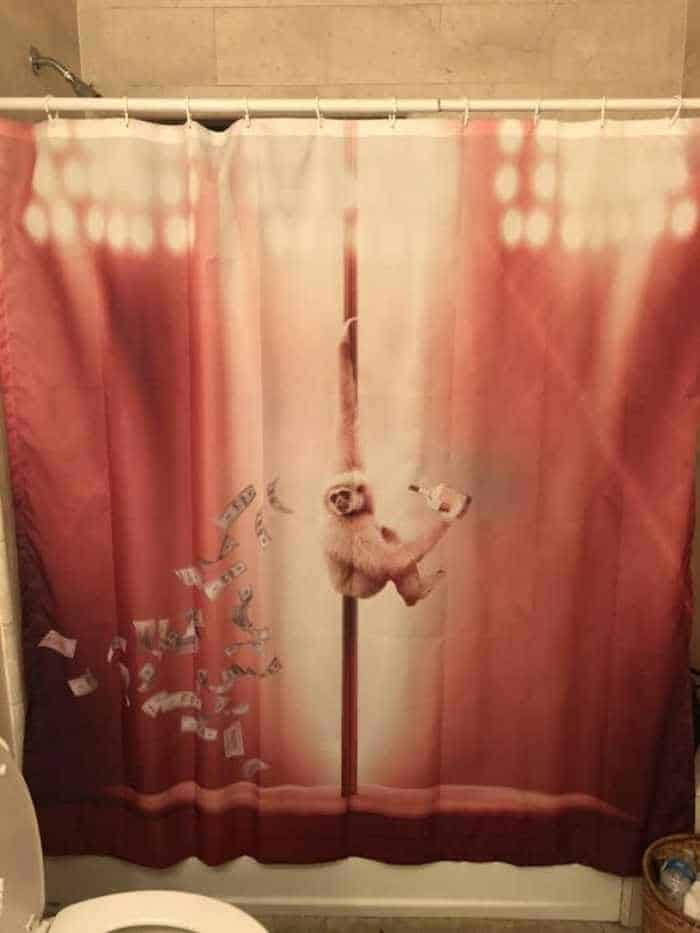 5. A cat in space eating pizza and burrito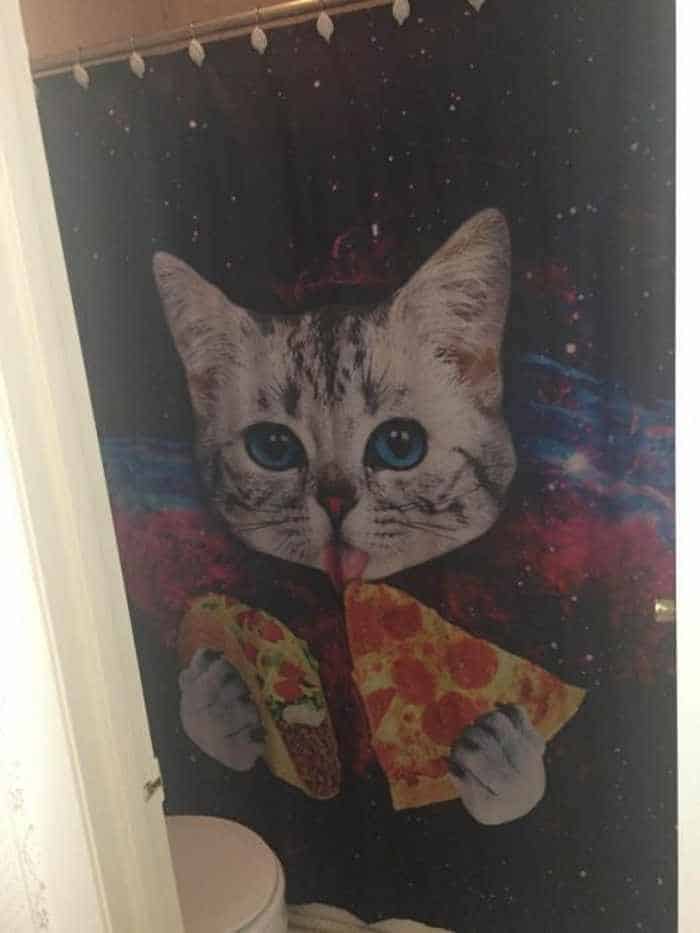 6. A bear and a bearded man having a fight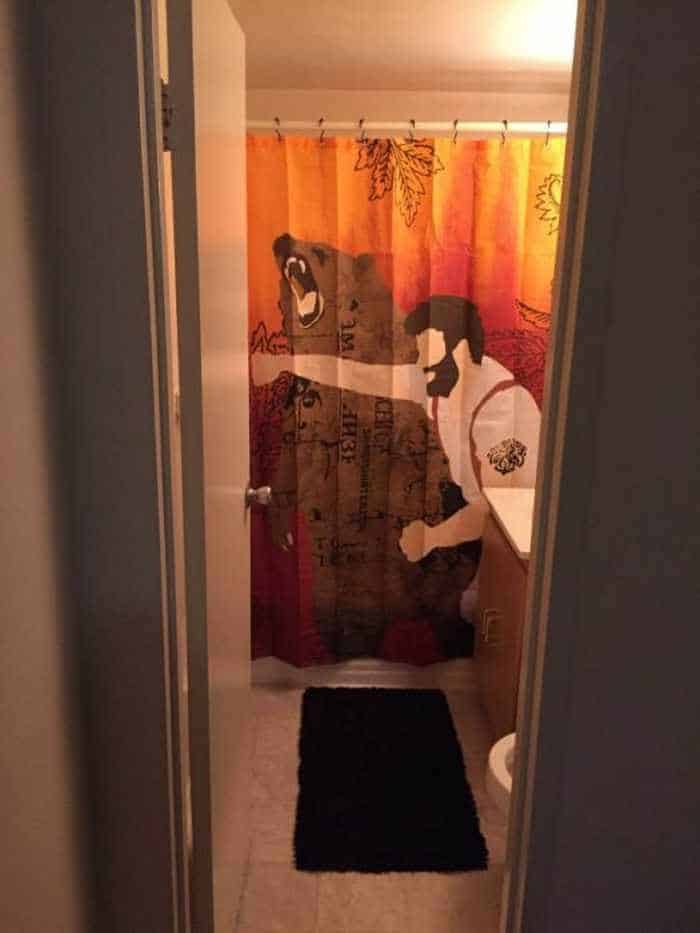 7. A sloth taking a shower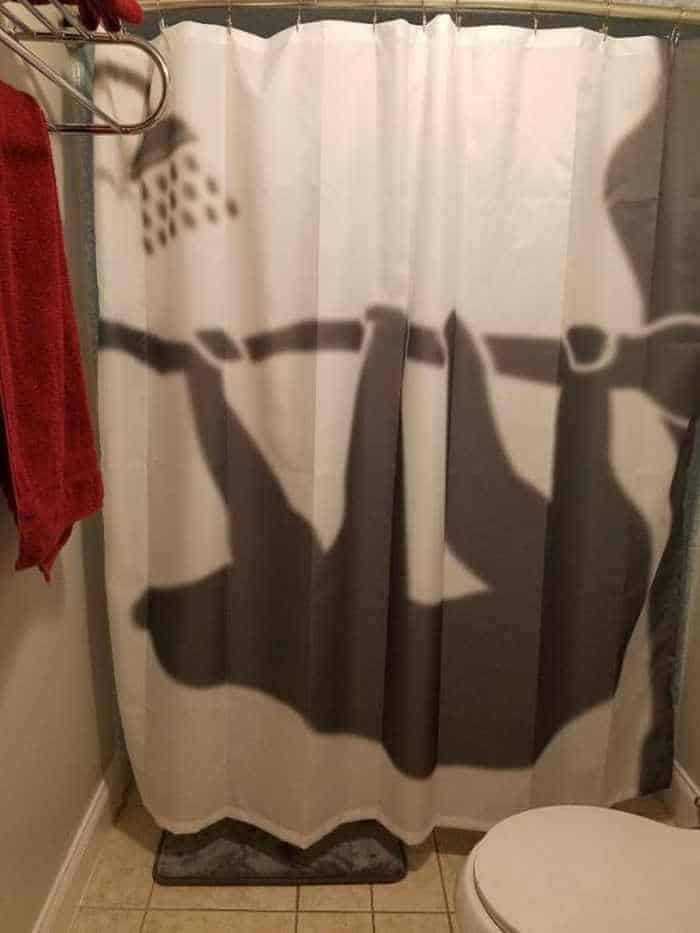 8. Paw patrol – enough said!
9. Sloth King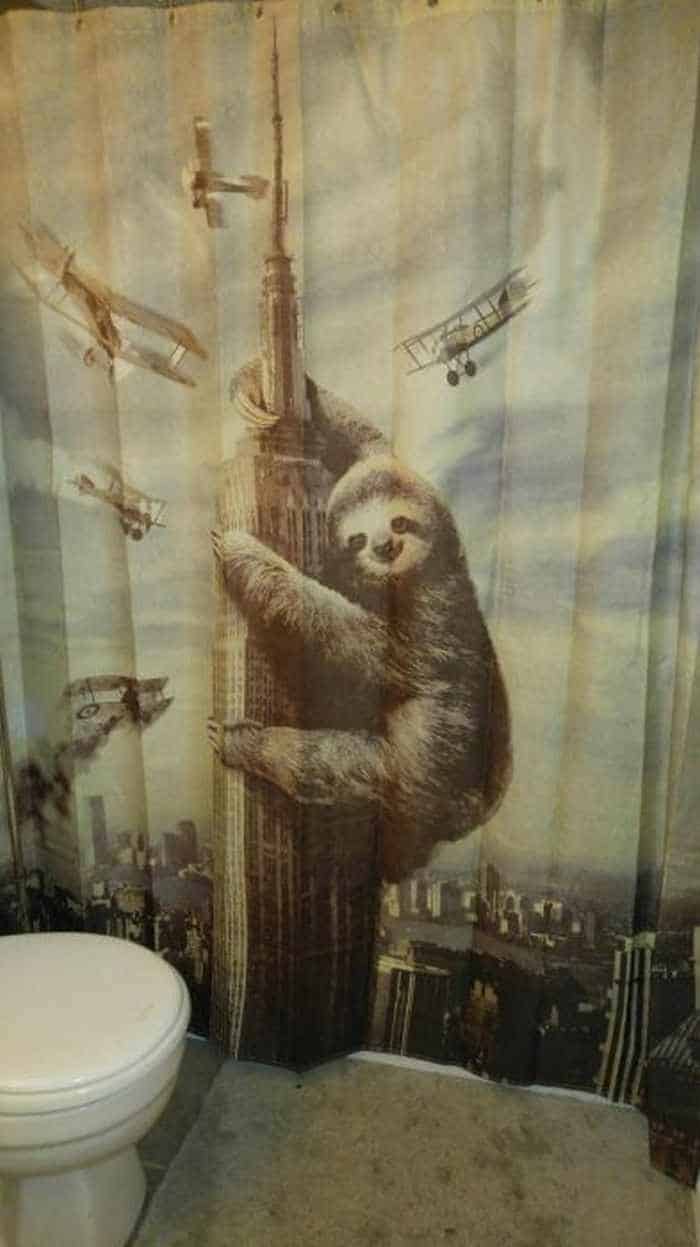 10. A gun wielding cat on a horse with laser eyes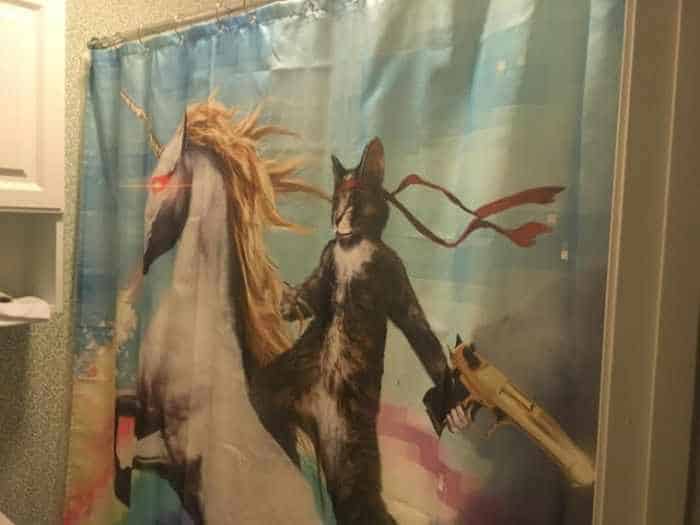 11. More cats in space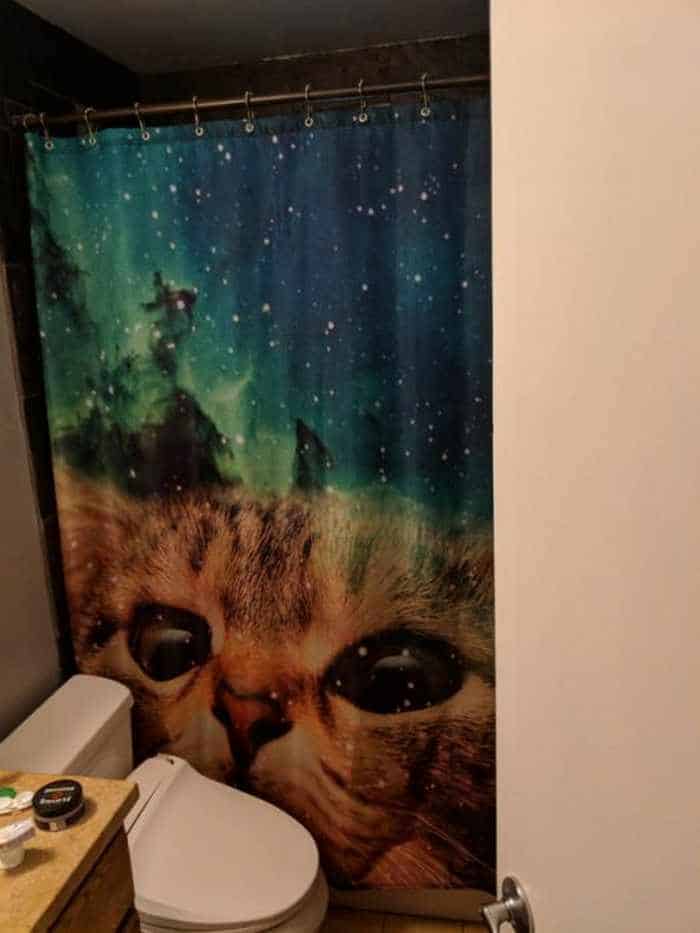 12.We love you Hans Solo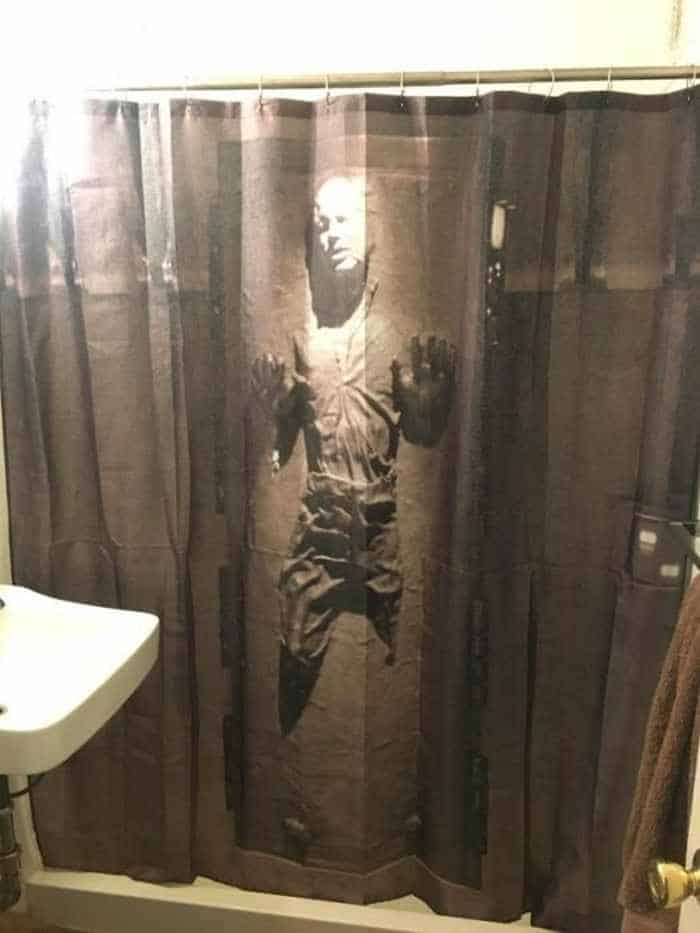 13. He-man having a really, really good time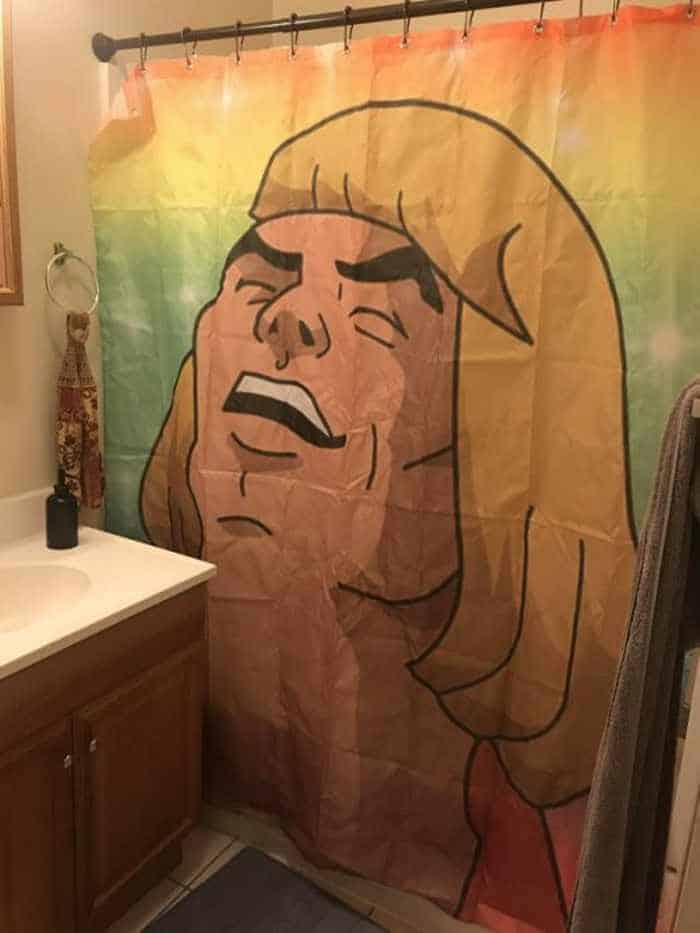 14. A sword wielding giraffe riding a great white shark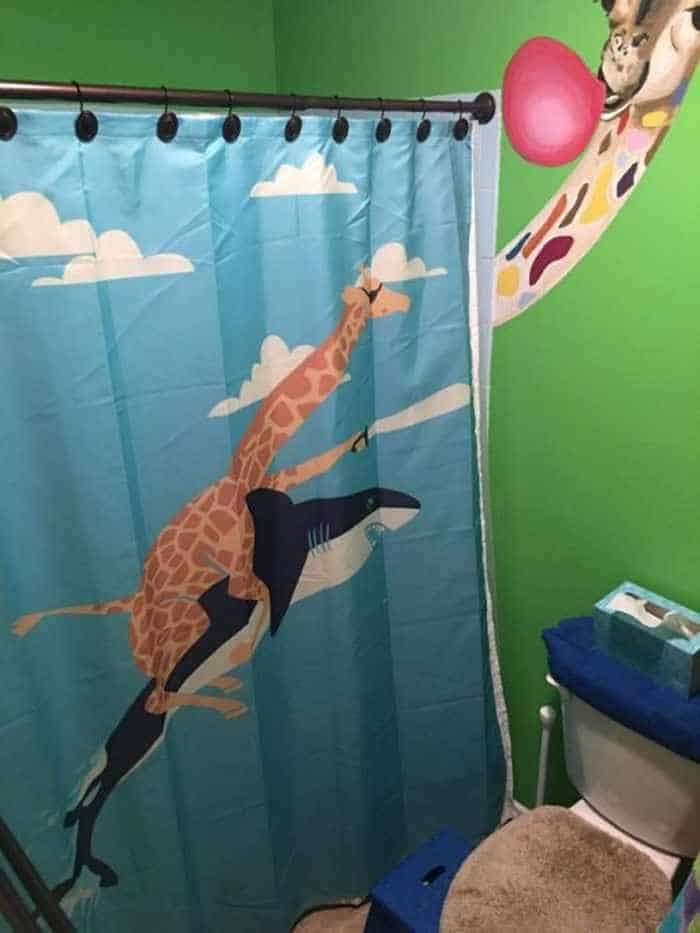 15. Even more cats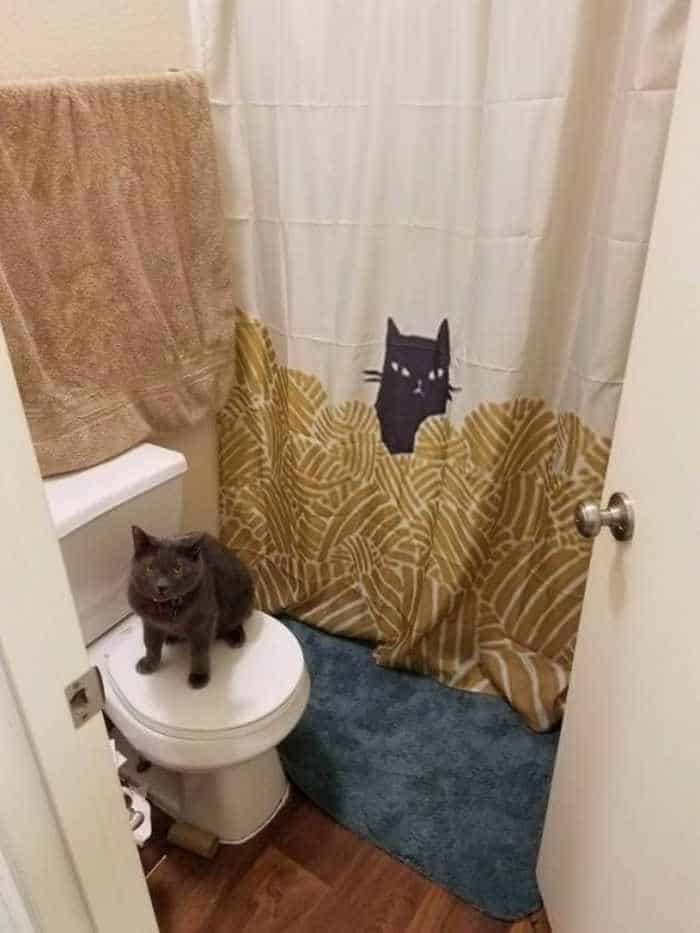 16. The shower curtain for the exhibitionists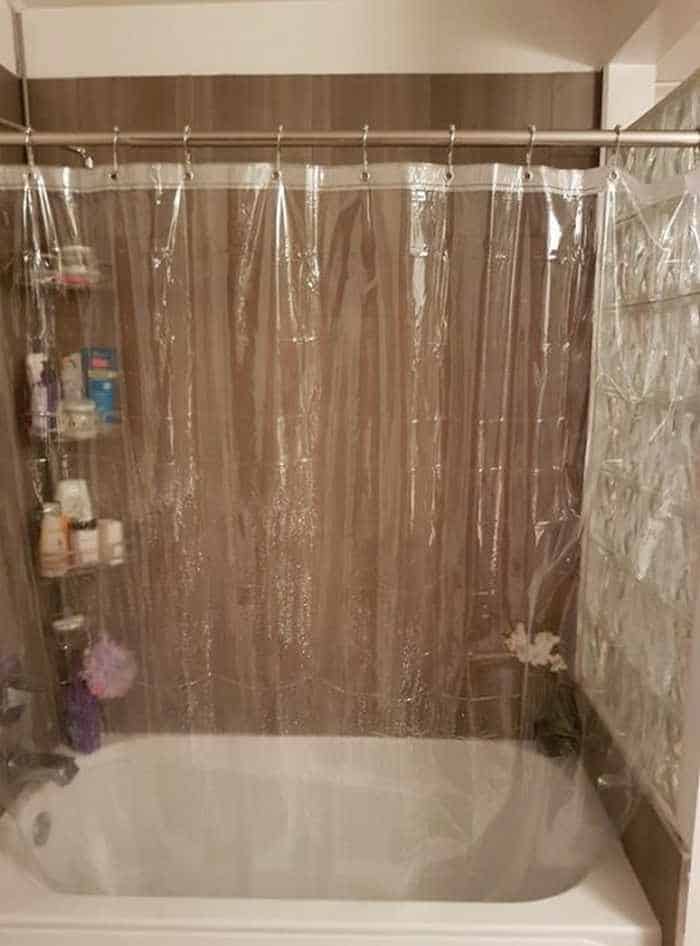 17. Just a cat cleaning his teeth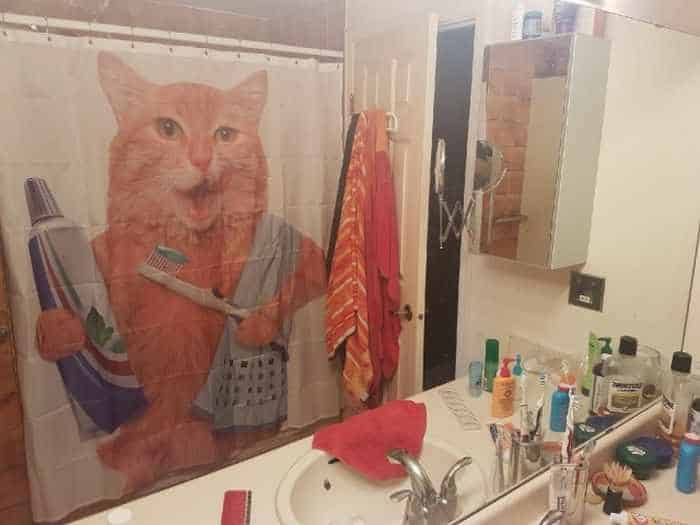 18. What the hell? first a pole dancing monkey, now a sloth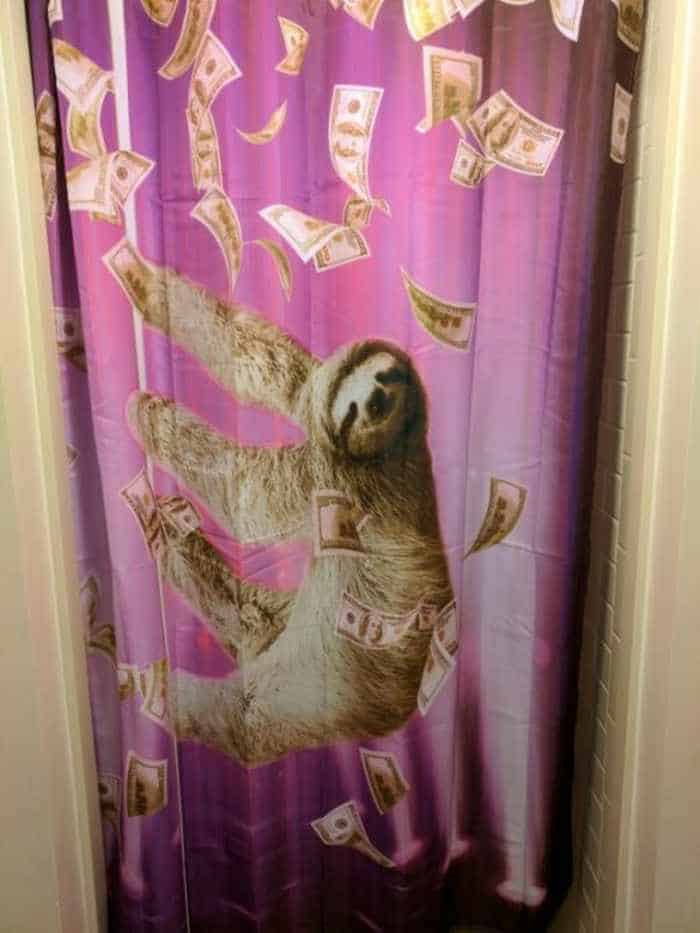 19. Some giraffes looking cool AF
20. A happy elephant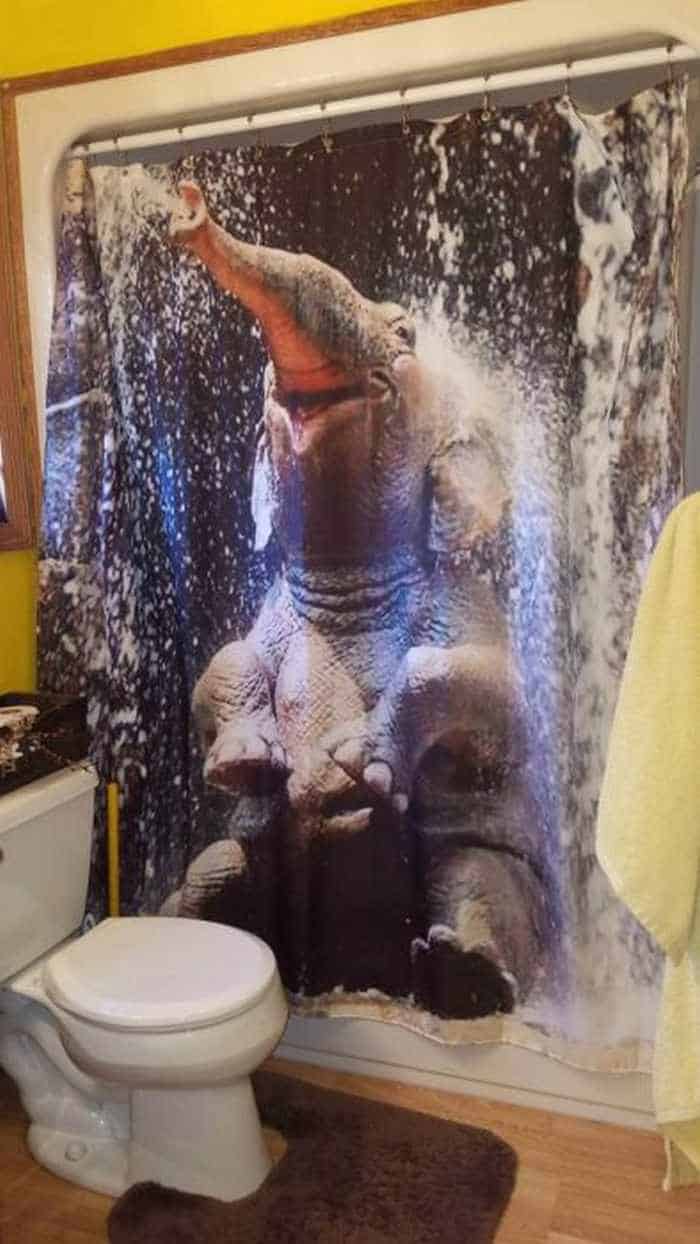 21. Please!!!! No more cats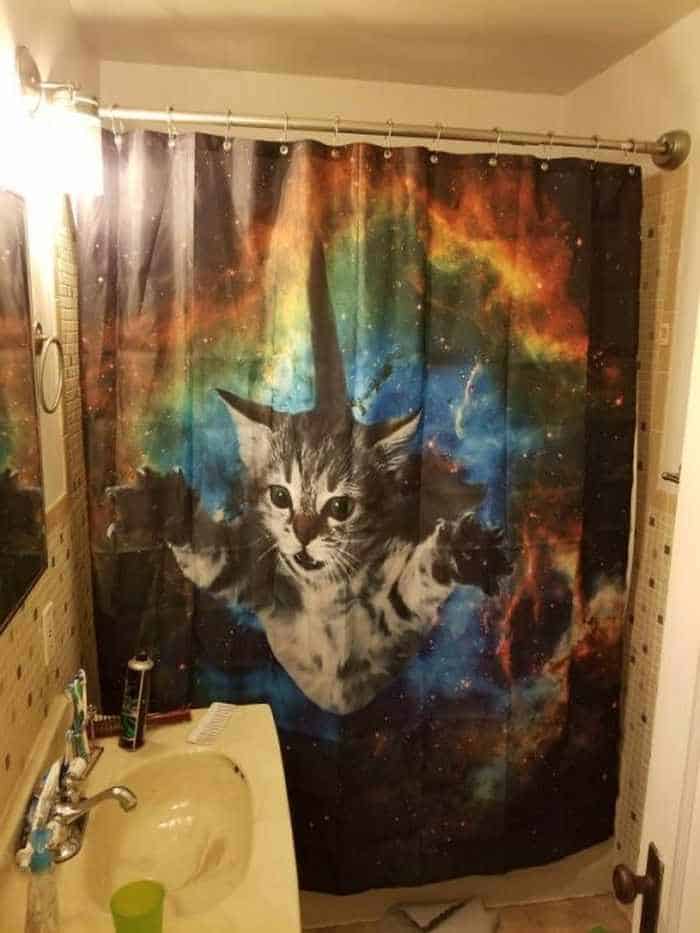 22. Even if it is a cat busting some sounds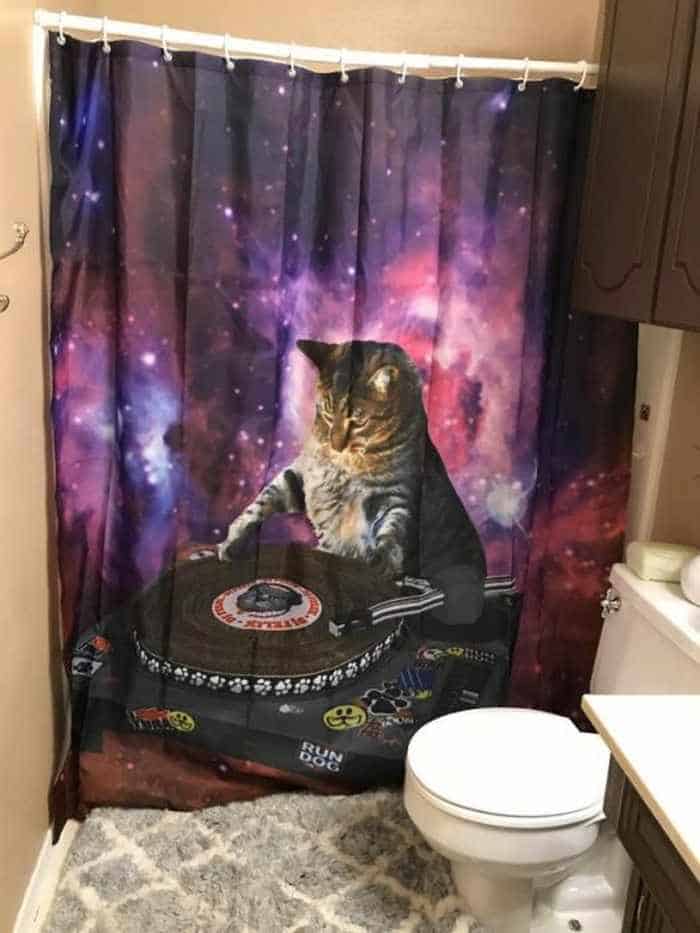 23. The funniest shower curtain ever. Every bathroom should have this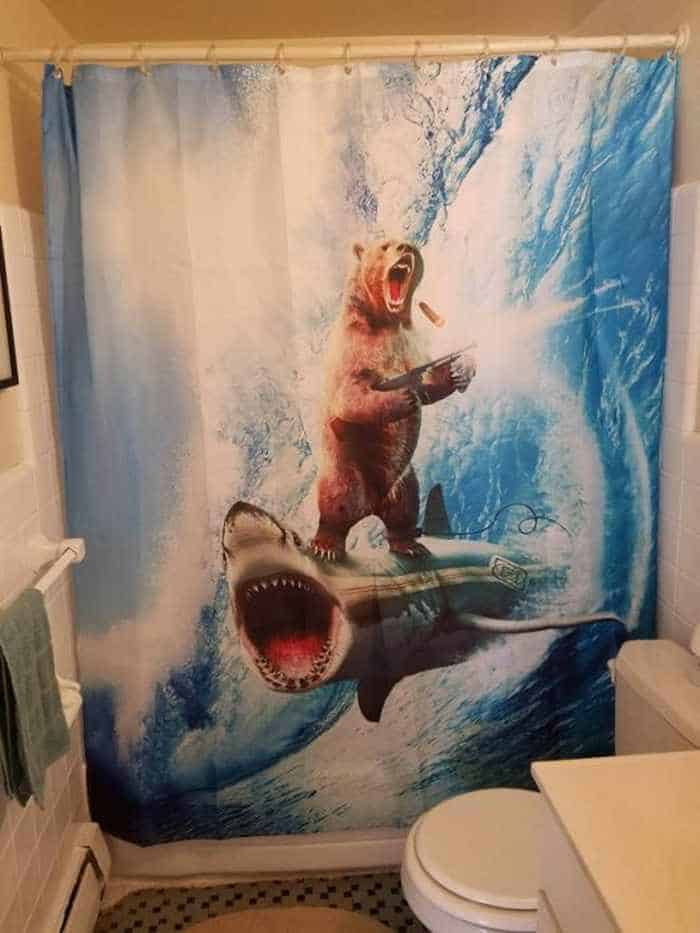 24. Use the force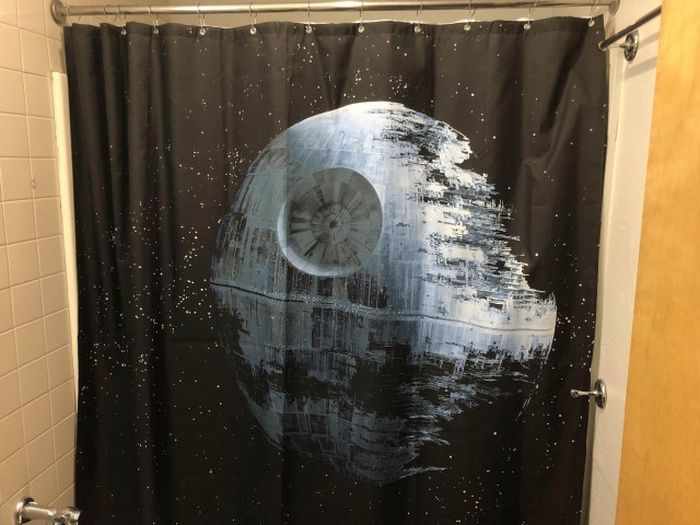 25.  WTF.  This is getting ridiculous now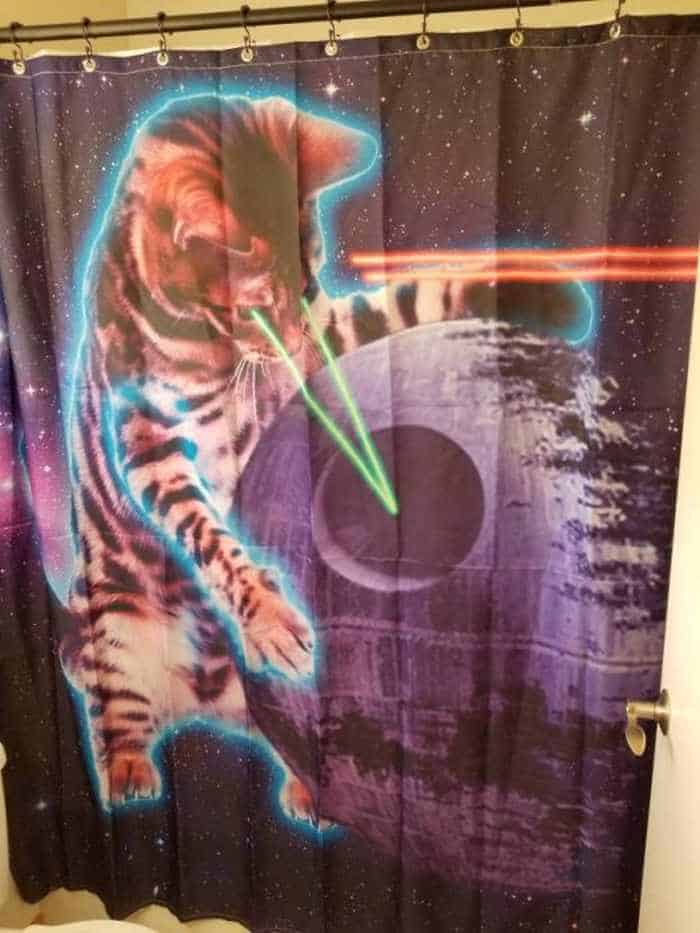 26. LOL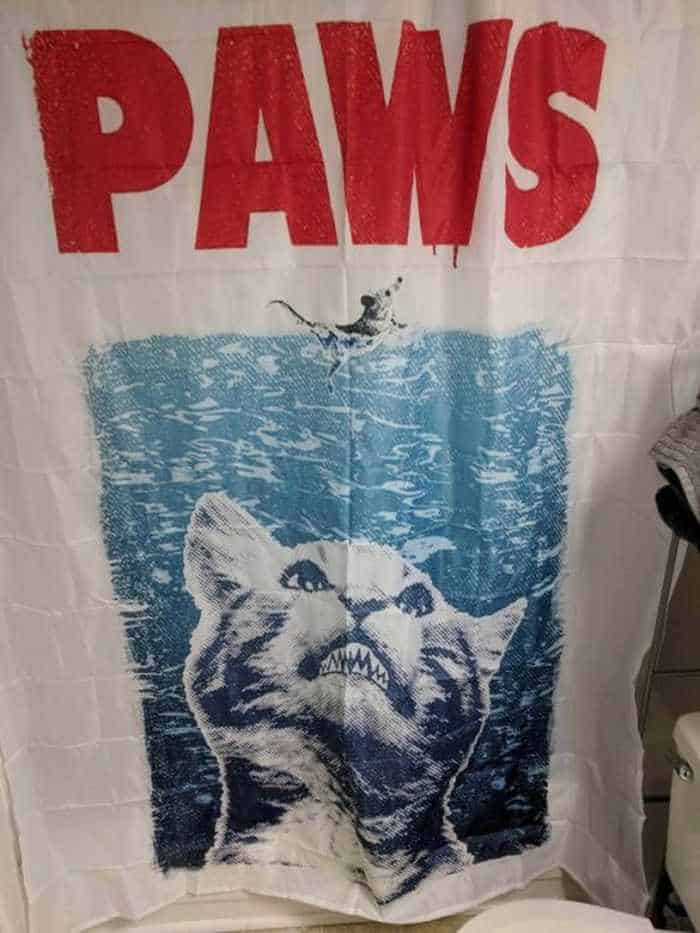 27. The perioduck table
28. Wow!  A proper shower curtain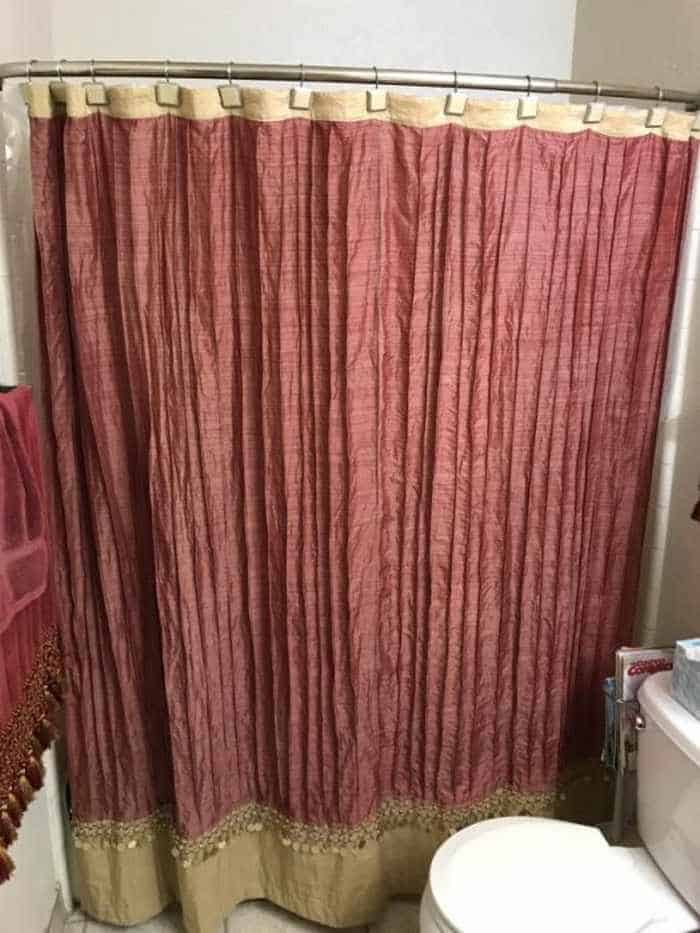 29. Jeff Goldblum – Seriously ??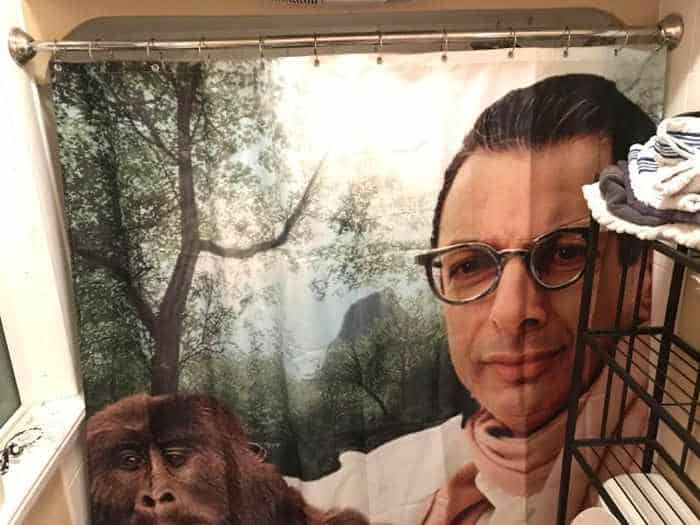 30. Ok. this one is pretty cool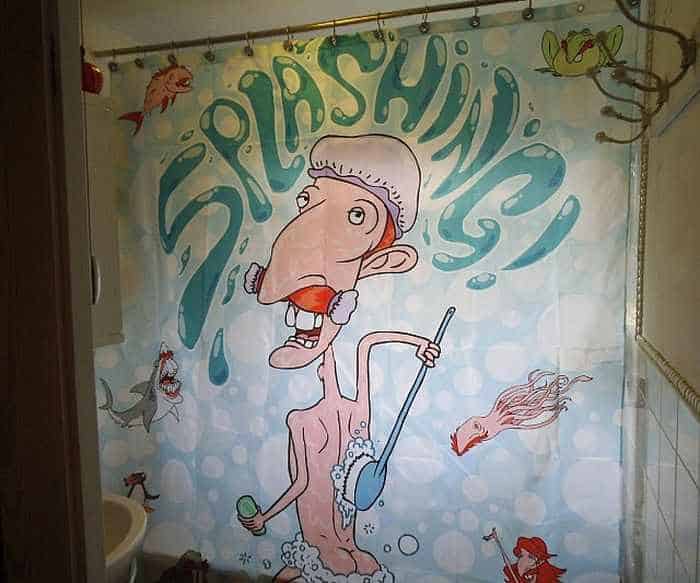 If you loved the funniest shower curtains ever then don't forget to share our post using the buttons below.
credit Wackyy.org