Why You Should Always Check For A Cat Before Takeoff
Just when you think you've done your pre-flight checks correctly, mid-flight a cat walks up your wing to say hello
Surprisingly enough the pilot of this light aircraft manages to keep his composure fairly well on what was intended to be a scenic flight close around the airport in this soon-to-be viral video.
Not too long after taking off, the pilot was startled by a cat climbing up the wing to say hello and you can see on video the poor captains eyes open wider than they ever have before when he notices exactly what kind of stow-away he has on board.
You've got to be kitten me right meow, this is one of the most unexpected things I've ever seen on YouTube that's for sure. Captain Kitty and all other crew are safe, just in case you can't be bothered watching the video yourself.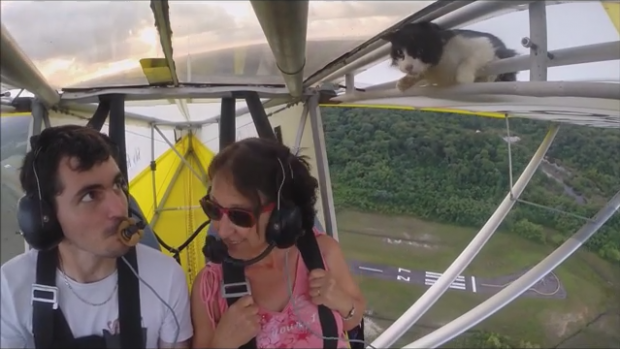 Credit  Tweaktown.com