24 Adorable Pets Sleeping And Cuddling With Stuffed Animals
Perhaps the only thing cuter than an adorable pets is those adorable pets sleeping curled up for a with their favorite cuddly toy. There's nothing like an animal cuddling with the toys we loved in our early childhoods to get the cuteness juices flowing.
The main reasons for why these adorable pets cuddle up with or play with their buddies  can vary greatly. For some cutey animals, it can simply be a source of soft warmth to keep them feeling safe during their sleeping time. For others, these stuffed animals can represent their conquest from a great hunt.
But you can't deny, these adorable pets sleeping are the cutest thing you will see today and are guaranteed to put a smile on your face 
Image credits: Jessica Florence
Image credits: unknown
Image credits: unknown
Source: gottalovehedgehogs.tumblr.com
Source: weheartit.com
Image credits: unknown
Source: thesun.co.uk
Image credits: n4m4st3
Image credits: unknown
Image credits: XxDrPownMonkyxX
Image credits: Barbara
Source: animalswithstuffedanimals.com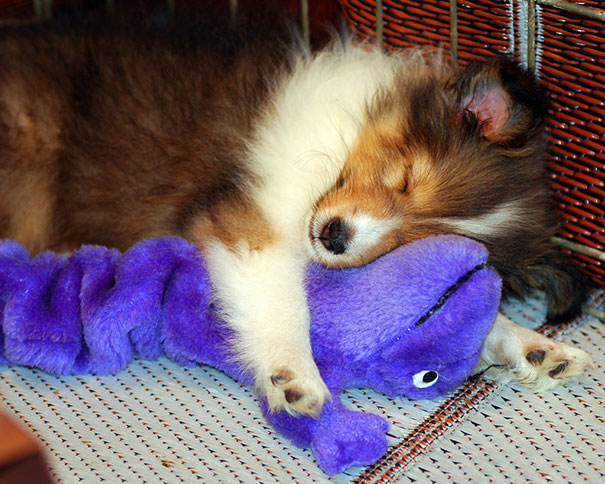 Source: animalswithstuffedanimals.com
Source: animalswithstuffedanimals.com
Source: theworldweshare.com
Source: animalswithstuffedanimals.com
Source: fyeahbassethounds.tumblr.com
Source: imgur
Image credits: ODL
Image credits: unknown
Source: reddit
Source: animalswithstuffedanimals.com
Image credits: unknown
Image credits: Jessica Florence
If you loved these adorable pets sleeping with their stuffed friends, then please share this post with your friends
Credit Boredpanda.com