8 of the Funniest Cats Memes Every Cat Owner Can Relate To
If you're a cat person or have owned a cat at any point in your life, we are sure you have probably slaved away to keep your little feline masters satisfied. Although they require more care and attention than an actual human baby, we still can't help but adore their self-seeking ways and experience the signature cat moments only a cat owner had the privilege of experiencing.
Below is a list of eight of the funniest cat memes which might have, at some point, broken the internet because they're just so darn relatable! Perhaps even universal!
We hope you enjoy the funniest cats memes ever
1. When the feline considers your existence to be utterly useless, probably because you forgot her favorite brand of tuna snacks. Every cat owners has be special careful when it comes to his furry little master's needs demands. The slightest error can result in you being on top of your cat's hate list. And that's just our worst nightmare.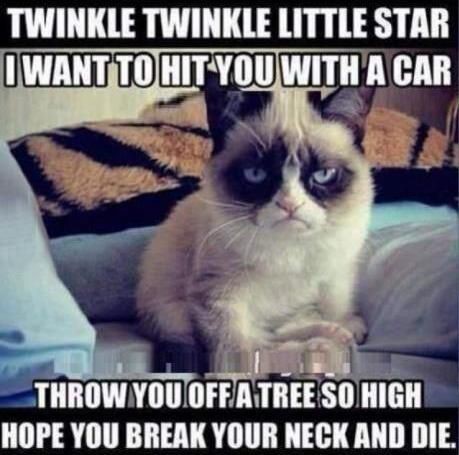 Source: Pinterest
2. We love how straightforward they are. When it comes to being blunt, our furry little friends are better at it than any other pet. One killer look and we know exactly how it is. Sheesh!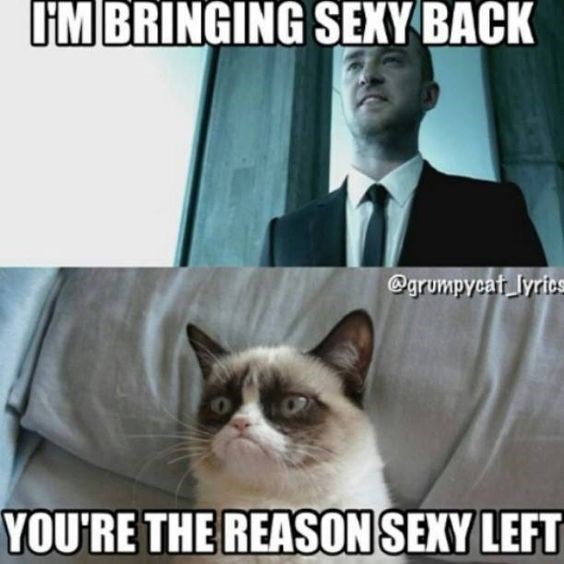 Source: Pinterest
3. When you two have similar taste in music with varying lyrics. Since being shut out because they refused to use the litter box is absurd and they need you to know!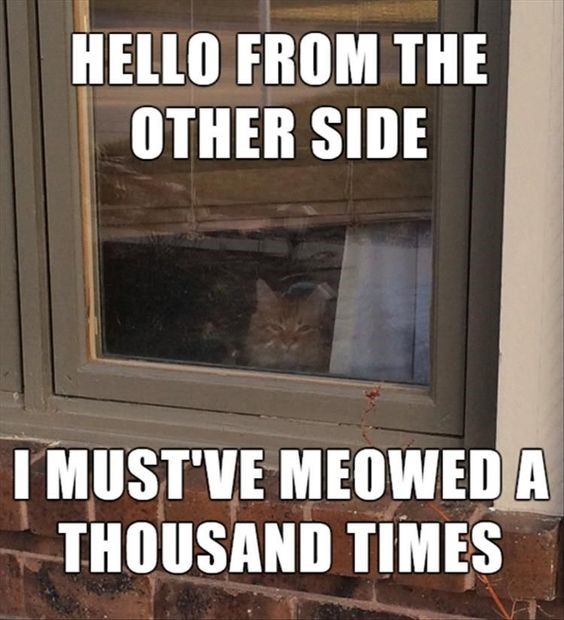 Source: Pinterest
4. When they prove they're obviously pros at hide 'n seek, hence the superior species. Cat owners learn with time how they should never underestimate their feline's ability to camouflage themselves anywhere, anytime. So a friendly game of hide and seek may end up in your hysterically searching for them everywhere after an hour. And will they meow to reveal their hiding spaces, regardless of sensing your hysteria? Of course not!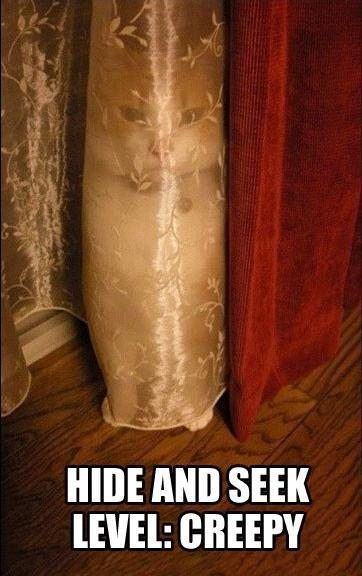 Source: Pinterest
5. When they make you sit down for "the talk". Brace yourselves for solemn conversations through eye contact. Once your cat has done something they shouldn't have done, we have all seen that dilated pupil pussy-cat look straight out of Shrek. They know our weaknesses!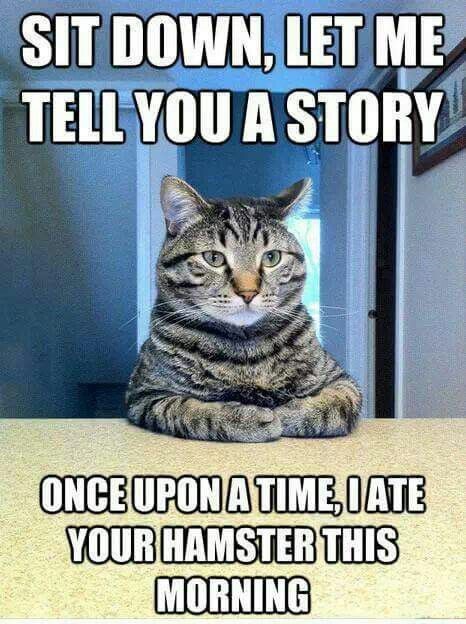 Source: Pinterest
6. When you've spoiled them to the point of worship so they deem you worthy enough to be their royal subjects. Let's face it, you just cannot compare your friendly neighborhood retriever with your divine feline. That's just offensive to them in a million ways.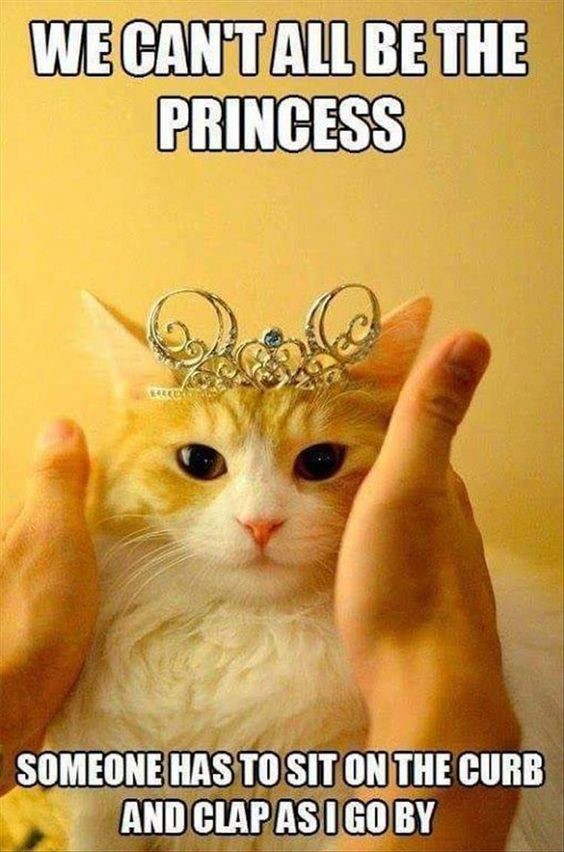 Source: Pinterest
7. When they can't be clearer about how they need their own moments of solitude, away from your continuous nagging. Personal spaces are pretty important so with time, we learn that disturbing your cat's 11 a.m. nap will result in multiple tantrums for the next three days. Beauty sleep is important and we'd better stay away!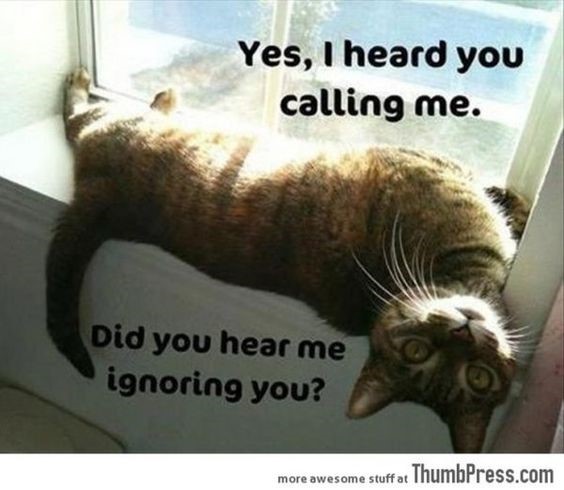 Source: Pinterest
8. When despite of all the emotional trauma they put you through, you can't help but love them. Why? Because they can relate to you and your feelings far better than any other pet can!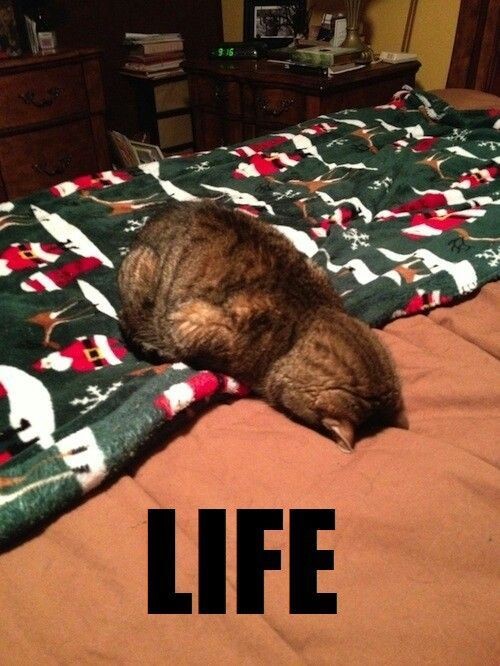 Source: Pinterest
If you loved these funniest cats memes then don't forget to share it using the buttons below