30 Funny Cats Sleeping In The Most Bizarre Positions
Cats are funny and loving creatures that love to sleep. They can curl up virtually anywhere and nod off for hours. However, these 30 funny cats sleeping are risk takers. contortionists and above all adorably cute.
So sit back and enjoy these funny cats sleeping to cheer you up and put a smile on your face
#1. When your life is in the gutter. #funny sleeping cats
#2. A nice glass of vintage kittygnon rouge.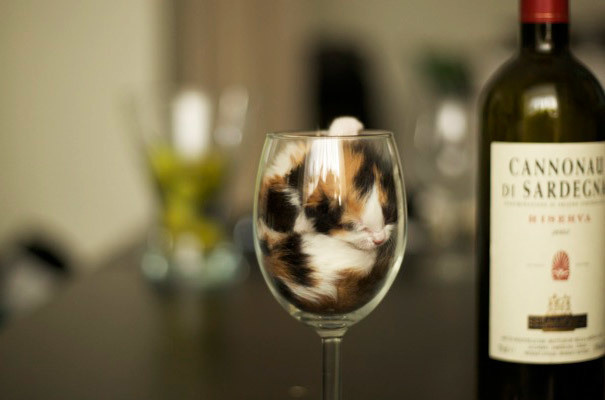 #3. life on the rails
#4. Don't be so square
#5. Mmm,  Ugg boots – Thank you for buying them for me
#6. A bed with a view.