21 Animals Who Had It With The Cold Weather
The sun is shining and we are all basking in the warm weather, but winter is on its way. These 21 hilarious animals hate the cold weather and are already getting themselves geared up for the short nights and the frosty mornings.
Starting right after Halloween, we expect (even wish for) the weather to be cold and snowy. It just doesn't feel like Christmas unless everyone is bundled up and skidding their way to Grandma's house on poorly plowed roads.
Once the festivities are over, however, I'm ready to unbundle. I start having waking dreams about the warm sun, beaches, and barbecues on the back porch.
When the cold weather does come and you wake up depressed and freezing, there's some solace in knowing you're not the only one who can't handle the cold. These creatures are over it too (and most of them have FUR).
1. "Will you stop laughing? I can't feel my feet."
2. "Does the giraffe suit mean we're going to Africa where it's warm?"
3. "I told you that furnace was worthless, Roger."
4. "Can I borrow this extra fur, please?"
5. "Even my blood is cold."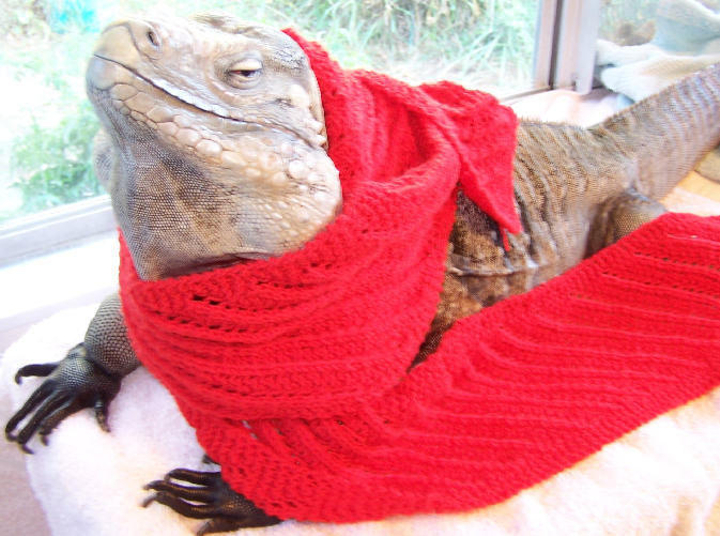 lizardsinscarves
6. "Knew I should have brought a coat."
7. "If you need me I'll be hiberating until Spring."
8. "This cold weather is seriously cramping my style."
9. "Visualize a fire…and a sauna…and a bowl full of warm kibble."
10. "Ahhhh…that's the spot."
11. "Does this hat make my ears look floppy?"
12. "I'll trade you my light saber for some warm milk."
13. "Do I REALLY have to go out there?"
14. "I feel so close to you right now."
15. "For future reference, don't ever bring me to the park when that stuff is on the ground."
16. "Fill 'er up, hooman."
17. "I really hope we don't see anyone we know."
18. "Will the sky never stop shaking its dandruff on us?"
19. "I may never get warm again."
20. "These boots were made for walking. Sadly, these feet weren't made for these boots."
21. "Screw it. C'mere you."
Credit  Distractify.com